Well I have been doing a lot of thinking here to-do with the universe and how it should look.
So I will be creating a huge rectangle with a 3d dimension consisting x, y, z sectors, basically a 3 dimensional grid.
So if we say have a grid of x = 200, y = 200 and z = 100 which sounds rather small, but we would have a total of 4,000,000 sectors.
Granted some of those sectors will be unallocated i.e. emptiness, but might get allocated later on when the game expands.
But I was thinking more on the lines of x = 3000, y = 3000 and z = 1500 which looks about right and will give us a maximum of 13,500,000,000 possible sectors.
So depending on if we have different races that the players can choose upon creating their character, they might start at the complete other side of the universe.
One think I have been thinking about a lot and that is PvP, you all know my feeling about PvP in BNT, but so not to remove it completely I will change it some what.
Players of the same faction or factions that are friends with other factions WILL NOT be able to attack each other.
I am still not happy with players owning planets, but I will leave that as it is for now and come back to that later on, so this may or may not change later on.
I have discussed this with some close friends who some have had a quick go of BNT and some that haven't played it at all, so this was taken from both sides of things.
But the majority told me that they didn't like the turns in the game and that it was too restrictive and once your turns were used up you are stuck where you were until more turns are available.
A small amount said players should be free to play the game how they like without the restrictions of turns holding them back.
Whereas majority that said turns should be removed said that movement should have a time constant to it, the larger sized ships should move the slowest whereas the smallest ship should be the fastest, this is all depending on the type of ships and they load outs.
Also saying that, there is nothing stopping a players ship from jumping from location A to location B, but the distance would depend on the power requirement, plus not all ships will be able to do those kind of jumps, but that's if we allow the player to jump to random locations like that.
I want to create star maps that look a bit like they do in the Master of Orion game where we would have different zoom levels of the star map.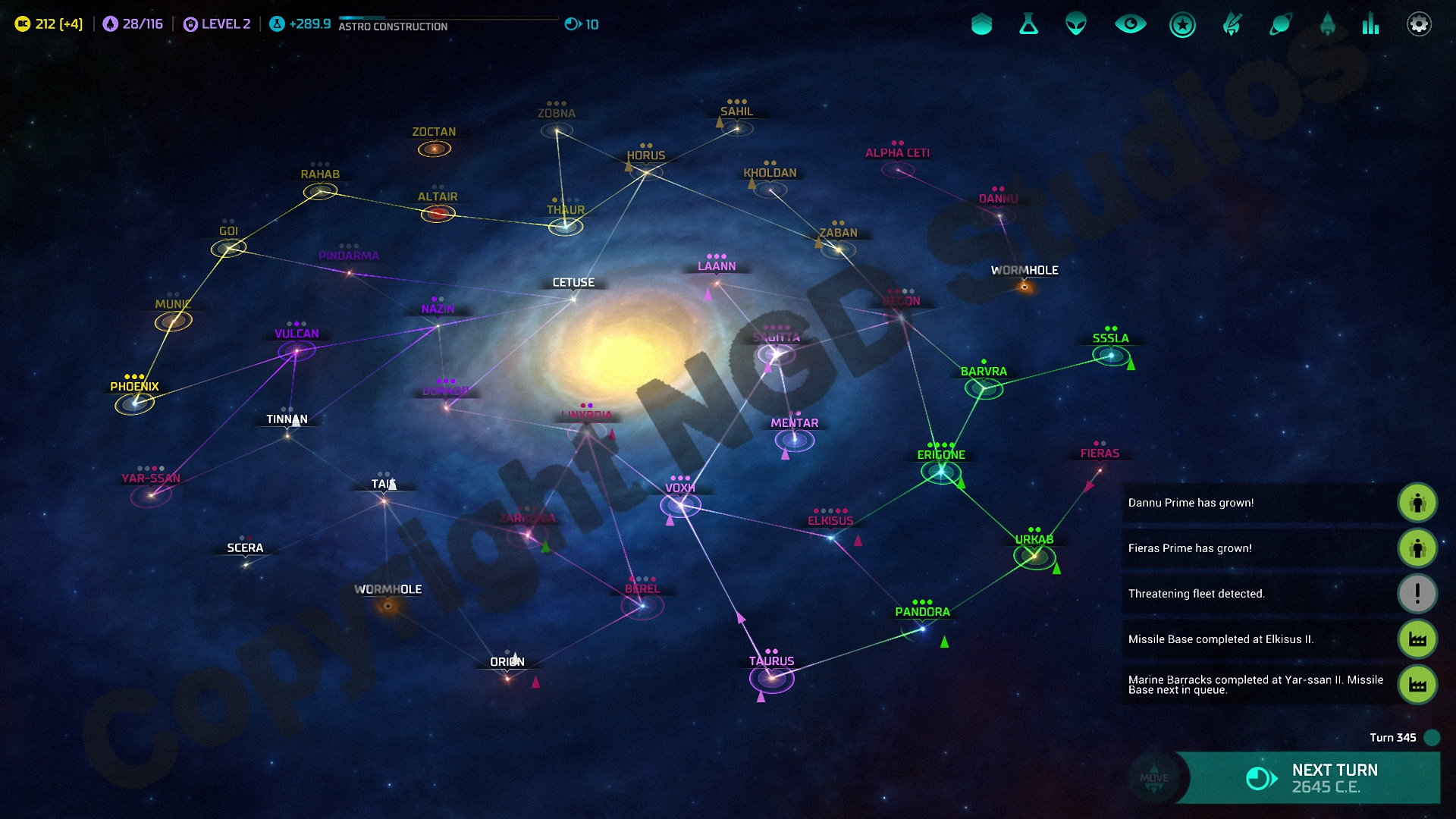 Above image shows links between stars.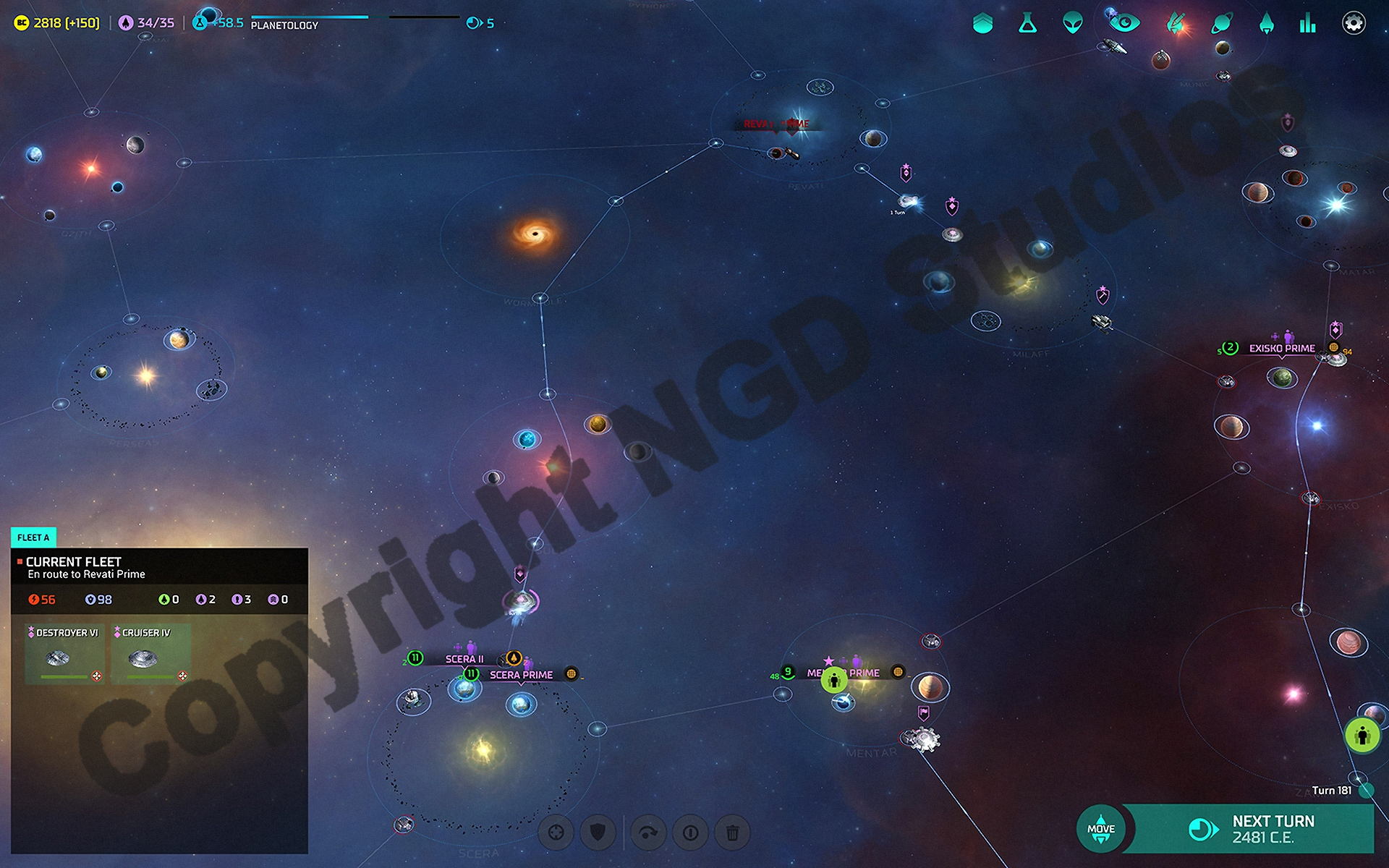 Shows links zoomed in to show planets inside around the stars.
I am "hoping" to have the Star Map as a 3D View.
*** TBC ***